CLUB-MATE ICE TEA
20 x 50cl
All of South America's caffeinated freshness and sunny intensity, captured and bottled for your utmost pleasure.
Packed with natural caffeine and tannins, Club-Mate is the deliciously responsible alternative to artificial, sugar-laden energy drinks.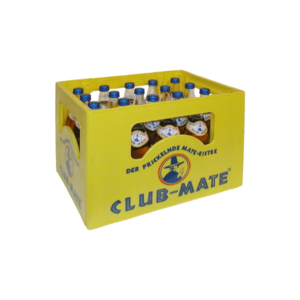 1

×
Deposit club-mate 20 x 50 cl
Empties & Deposits
We charge a deposit fee on Club-Mate trays.
Once you give them back to the delivery cyclist, you will receive a coupon code for your next order.
club-mate full crate : 4.50 €
empty crate : 1.50 €